Is anyone else a little bored of fashion week(s) by now? For weeks, its been photo after photo after photo of silent

mannequins

and i feel that a real fashion show, with real people and real expressions would make me more interested. I may love Marc

Jabobs

, but aspirational fashion gets dull after a while. Whereas looking at

Primark's

winter collection is fun and easy! I can almost see the

hoards

fighting for the black coat!







Topshop's

new Gamine collection is gorgeous: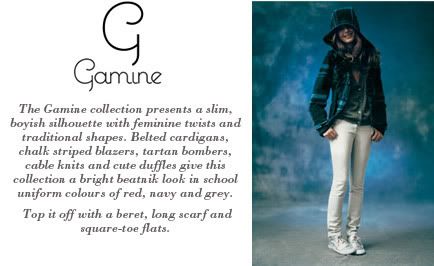 and this top by Laura Lee's is now £20




And
this
is from

Ebay

- incredibly expensive but gorgeous!


What do you think? Like anything?